The prior methods and techniques to communicate and collaborate with your audience have been deemed outdated. The marketing trends of today depend upon visual content more. Most of the renowned brands and individuals are resorting to multimedia since it has more potential in capturing audience attention.
Static visuals are easily forgettable but videos and animations are able to raise awareness, engage users and lastly, leave an unforgettable impression on the mind of the viewers. This notion is known as video marketing and the recent upsurge of digitalization has brought in increment in the use of business video marketing techniques and content.
Raising Brand Awareness through Video Content
A client or buyer would only prefer connecting to your business if they find aspects in it that are beneficial to him. Therefore, it is essential to commence with your marketing strategy by highlighting what your brand does and how it will prove beneficial to your customers. If you solely focus on the brand itself then nobody would prefer to watch a video that is too salesy. Revolve the video on their issues and then showcase how your brand possesses the potential to solve the relevant issue.
Using this approach, you will be able to gain customer trust and in turn, bring the attention of potential clients towards your brand. This win-win situation can only be achieved through the smart application of video marketing.
Here are a few widely used video types for digital marketing that many marketers are relying upon.
Vlogs
An alternative to live streaming, vlogs or video blogs have become widely popular in a short span of time. Since text-based blogs and websites are profusely increasing, there has been a visible decrement in the popularity of these blog sites. In the present time, 37% of the marketers have suggested that people are now resorting towards visual content more.
Source: Tai Lopez
If you want to market your services or products in an engaging manner then making vlogs and uploading it on YouTube is the utmost solution. You will acquire user engagement, raise awareness about yourself or your brand and generate revenue directly through YouTube.
Presentation or Conference Videos
While not every brand or individual would be able to market through a TED Talk but it is still an effectual form of visual marketing for those who can deliver powerful presentations. The TED platform has turned into a global phenomenon that comprises of popular speakers and influencers but you can try your luck in it as well.
Source: TED
It might be a huge leap in the spectrum of video marketing but if all of those marketers, speakers, and influencers are a part of the TED Talk platform then surely with some dedication and exertion of efforts, you can also present your brand's value, mission and vision on the platform someday.
Testimonial Videos
You must have noticed that websites always contain a separate section for testimonials. This section or page exists for proving the credibility of the company. If a company does not have a credible persona then the customers or clients would be hesitant to collaborate and associate with it. However, this notion has also changed with the emergence of video marketing.
Now brand owners can hire actors for the production of testimonial videos. The actors will review your products, elaborate your services and add positive remarks or suggestions in every video. This technique feels and looks far more genuine than written testimonials on websites.
Animation and GIFs
Animated GIFs have been around on the internet for quite a while already. Therefore, short animations are not a new concept as several social media platforms such as Facebook, Twitter and Tumblr have integrated support for GIFs. Animated videos or 3-second GIFs are can be deemed as a part of the techniques for best-animated advertisements.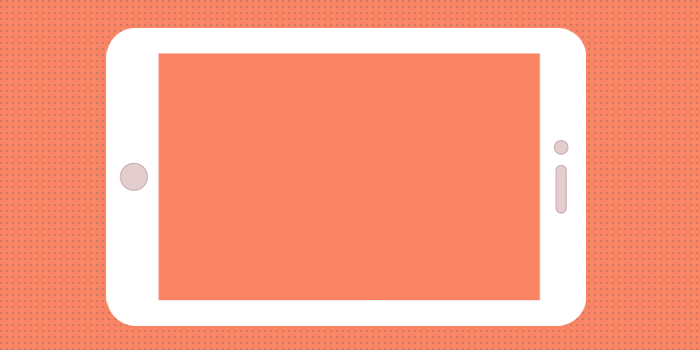 Source: GIFs on Twitter
Textual content or static visuals are not as attention-grabbing as animations. Since GIFs are short animations that repeat in the form of a loop, the viewers are able to grasp the meaning and message behind these short animations better. The message will be portrayed without any misunderstandings and that makes it a befitting choice for forming online marketing campaigns.
Interviews
Inspirational leaders and business owners are aplenty but not everyone has the opportunity to have a visible presence online. Interviewing leaders and CEOs of companies is another tactic for gaining notability. You do not have to use this video marketing strategy for building an association with your consumers directly as this technique is a befitting choice for making connections with potential partners for your brand.
Source: Zazzle Media
However, the only condition is that it should not have a promotional tone. Make sure the content is curated in a neutral tone with no aspects of blatant advertising. The topic or headline should be interesting or you can compile the script for it and then follow it accordingly.
Event or Launch Videos
Launch videos are not only limited to tech leaders such as Google and Apple. If your company has come up with a new product or a service then surely a launch event will be held for it. This sort of video content is different from webinars as it is made to cover all the aspects of a corporate launch or event.
Source: Event
The only drawback is that event videos consume a lot of resources and time. You would have to hire a crew to hold film the event so it could be a bit costly for you. However, if you manage to pull off an event video successfully, the online presence of your brand would reach out to your potential audience easily.
Company Culture Videos
            
Source: Atrium Staff
This type of video content has a very limited domain and a specific audience. A marketing animation video would befit the preferences of a larger audience but videos that display the culture of the company would only be bound to those who intend to form an association with the brand or company.
However, if nobody knows the culture and work ethics of a particular company then people would be hesitant to approach them. It is not set in stone that your company needs to be up to the levels of Google or Apple as you can still share the perks, facilities, and parties held in your company.
Wrapping Up
Videos possess the power to intrigue the viewers, emotionally connect to them and are able to get your message across without the hassle. If it were not for video, business owners would still be seen striving for recognition and gaining consumers. A sound marketing strategy holds no significance if it does not contain aspects of video marketing.
In this comprehensive guide, few of the core video marketing types have been included for forming sound and effectual marketing strategies. Therefore, if you believe your marketing campaign is falling short at any point, you can simply rely on any of the aforementioned techniques and you are good to go.